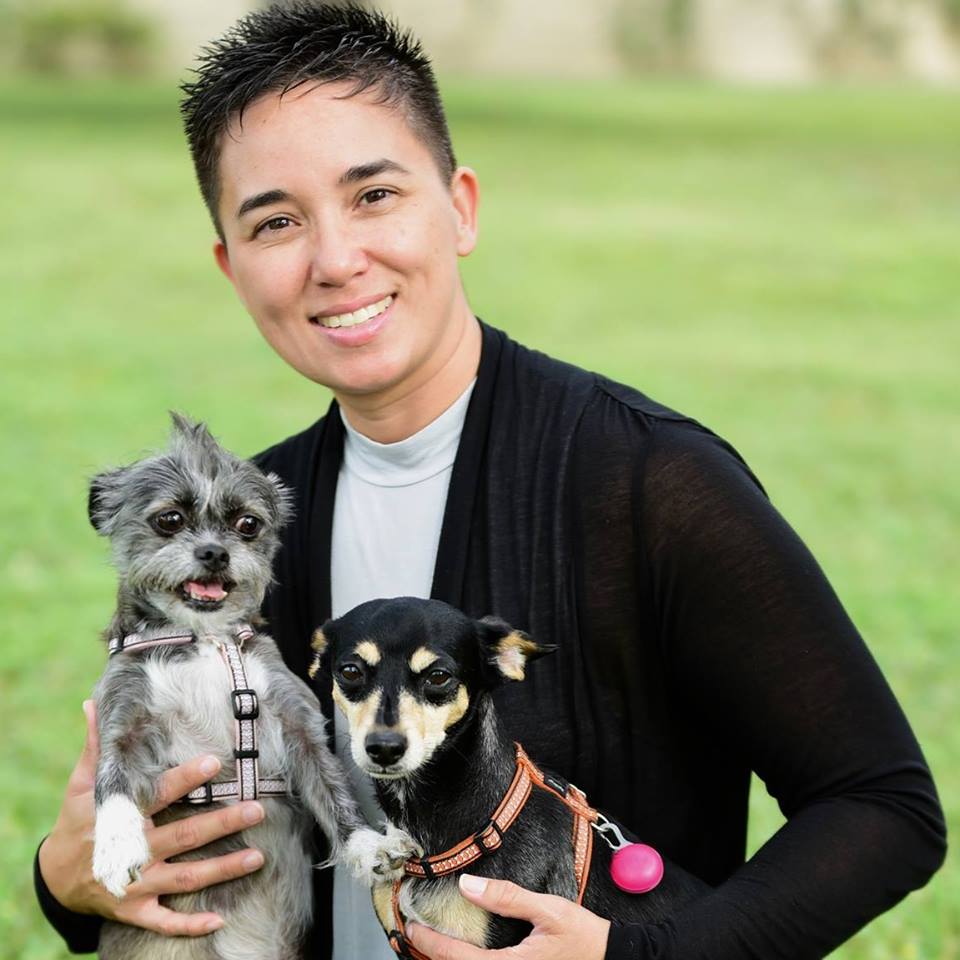 The idea of the DogUp Stand was conceived by dog groomer Dede Croy, an Air Force Veteran and owner of My Favorite Groomer LLC pet salon in Ft. Worth, Texas. With over a decade of grooming experience and specializing in senior, aggressive, disabled, and hard-to-handle pets, Dede has been consistently innovating to create new grooming tools and accessories that make grooming more efficient, which benefit both herself as a groomer and her furry clients.
Dede is excited to introduce the DogUp Stand to the dog grooming community. She teamed up with her brother-in-law, an engineer and fabricator (and proud military spouse), to develop a fully-adjustable, portable, and durable grooming stand that will work with most dogs. After months of development and testing, she is confident that the DogUp Stand will increase productivity and reduce frustration while grooming even the most difficult of clients. We really hope you find the DogUp Stand to be an invaluable tool for your grooming business!
Thanks for your support!
BUY NOW